Radiohead OK Computer Promo Box Set 1997
Radiohead OK Computer Promo Box Set 1997
Radiohead OK Computer Promo Box Set 1997
EPK, with CD & video in polystyrene case.
CD (standard UK release) comes in promo-stickered jewel case.
Tracklist
CD-1

Airbag

4:44
CD-2

Paranoid Android

6:23
CD-3

Subterranean Homesick Alien

4:28
CD-4

Exit Music (For A Film)

4:25
CD-5

Let Down

4:59
CD-6

Karma Police

4:22
CD-7

Fitter Happier

1:57
CD-8

Electioneering

3:51
CD-9

Climbing Up The Walls

4:45
CD-10

No Surprises

3:49
CD-11

Lucky

4:20
CD-12

The Tourist

5:25
VHS-1

Paranoid Android (Video)
@iamacollector
Came in perfect condition and fast shipping!
@reynsed-31
Fast shipping and great awesome seller very good communication A+ please work with
@mobilesoundworks
@latozradiem
Item as described, packed beautifully, delivered quickly despite COVID restrictions. Super seller!
@hashek--79
Gratefully thank you for delivering rare precious item this quickly!!
@chouston34
thanks, crazy level fast to US
@btr-9920
Item arrived so quickly and item was packaged securely. No seams were split or records warped. Even the vinyl itself was in a plastic sleeve! Definitely worth it. Thanks so much!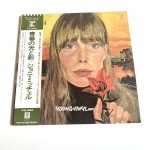 @groovygal
Well packaged and quickly posted. Everything great, no problems. Many thanks!!!
@danceremix
Vinyl received in excellent condition, nicely packaged. Recommended to buy A+++
@ebgaku_2
Excellent service, well packed
@luigdalesi-0
tutto perfetto e ottima comunicazione stai al sicuro. Grazie mille.
@mcdo8085
10/10, great condition, packaged perfectly ☺️