Mobile Suit Gundam Thunderbolt Vinyl Original Soundtrack 1+2 3LP set
Mobile Suit Gundam Thunderbolt Vinyl Original Soundtrack 1+2 3LP set
Mobile Suit Gundam Thunderbolt Vinyl Original Soundtrack 1+2 3LP set
Limited edition.New never opened.
Tracklist
A1

Thunderbolt For Main Theme/サンダーボルト・メインテーマ用

A2

Sento-Chu Yo Gekisen-Jyotai/ 戦闘中(潜伏状態)用

A3

SE 1 1950 Nendai Giji Full Acoustic/ SE 1 1950年代擬似(フルアコースティック)

A4

Sento-Kaishi Yo/ 戦闘開始用

A5

Sento-Haichi Yo/ 戦闘配置用

A6

Shutsugeki Yo/ 出撃用

A7

SE 2 2050 Nendai Giji Full Electric/ SE 2 2050年代擬似(フルエレクトリック)

A8

Shiroi Heya ~White Day In The Blue~/ 白い部屋

B1

Anata No Oaite ~I'm Your Baby~/ あなたのお相手

B2

Yes No Girl ~Yes Girl~/ イエスのガール

B3

Onnanoko Ni Modoru Toki ~The Dreaming Girl In Me~/ 女の子に戻るとき

B4

Toshiyori Ni Nareba ~I'm 60~/ 年寄りになれば

B5

Tada Naku Dake ~Oh God, I'm Alone~/ ただ泣くだけ

B6

Tsuki No Cocktail ~Martini On The Moon~ 月のカクテル

B7

Tada Futari Dake ~We're The Only Ones Here In This World~/ ただ二人だけ
Tracklist
A1

Groovy Duel

A2

Thunderbolt New Theme

A3

Hyojyo No Haiso/ 氷上の敗走

A4

Hone Kudaketemo/ 骨砕けても

B1

Iro Aku/ 色悪

B2

Kushimotobushi/ 串本節

B3

Koi Wa Daremo Inai/ 恋は誰もいない

B4

Senso/ 戦争

B5

Nanyo Domei 3/ 南洋同盟-3
@iamacollector
Came in perfect condition and fast shipping!
@reynsed-31
Fast shipping and great awesome seller very good communication A+ please work with
@mobilesoundworks
@latozradiem
Item as described, packed beautifully, delivered quickly despite COVID restrictions. Super seller!
@hashek--79
Gratefully thank you for delivering rare precious item this quickly!!
@chouston34
thanks, crazy level fast to US
@btr-9920
Item arrived so quickly and item was packaged securely. No seams were split or records warped. Even the vinyl itself was in a plastic sleeve! Definitely worth it. Thanks so much!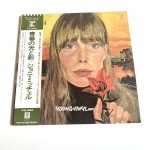 @groovygal
Well packaged and quickly posted. Everything great, no problems. Many thanks!!!
@danceremix
Vinyl received in excellent condition, nicely packaged. Recommended to buy A+++
@ebgaku_2
Excellent service, well packed
@luigdalesi-0
tutto perfetto e ottima comunicazione stai al sicuro. Grazie mille.
@mcdo8085
10/10, great condition, packaged perfectly ☺️