Ys VIII Lacrimosa Of Dana Original Soundtrack BLUE MARBLE Vinyl 3LP
Ys VIII Lacrimosa Of Dana Original Soundtrack BLUE MARBLE Vinyl 3LP
Ys VIII Lacrimosa Of Dana Original Soundtrack BLUE MARBLE Vinyl 3LP
| | |
| --- | --- |
| Artist | |
| Condition | New |
| Record Grading | Mint |
| Sleeve Grading | Near Mint |
| Attributes | |
BLUE MARBLE LIMITED COLLECTOR EDITION
Limited to 500 copies.
54 tracks, 3 LP discs with blue marble effect
Entirely remastered for the vinyl format
Collector lift off box containing 3 x LP into their individual illustrated sleeves
16P booklet with illustrations from the game
Collector Shikishi & Worldmap included
A Japanese Shikishi is a sheet of fine handmade paper affixed to a hard backing. The edges are decorated with a strip of gold paper.
SIDE A
1 Lacrimosa of Dana -Opening Ver.-
2 Being Slow on the Waves
3 A Modest Banquet at Lombardia
4 Deadly Temptation
5 Sunshine Coastline
6 Smash Up!
7 Alone on the Deserted Island
8 A Waterdrop in The Dark
9 Sound of Night
SIDE B
1 A Footprint in the Wet Sand
2 Woods of Elevated Coral Reef
3 Lost in Green
4 Eroded Valley
5 Tangled Jungle Trick
6 Invisible Exit
7 Crimson Fighter
8 Ricordo
9 Yesterday in Etania
SIDE C
1 The Sibylline Road
2 Home From Home
3 Good Night
4 Overcome the Rocky Path
5 Gens D'armes
6 Steel Myself for Battle
7 Red Line -021-
8 Obscure Sentence
9 Next Step Toward the Unknown
10 Royal Capital « Aigius »
SIDE D
1 A Slow and Deep Breath
2 Great Plains: Pan-Gaia
3 One Dream, One Reality
4 Neglected Temple
5 Dana
6 Iclucian Dance
7 The Leaning Tower Baja
8 Crevice of the Archeozoic Era
SIDE E
1 Oceanos
2 Lacrimosa of Dana
3 The Valley of the Kings
4 Garden of Celen
5 You'll See Out the End of the Tales
6 Corridor of the Lost Ages
7 Volitional Decision
8 Theos-De-Endrogram
9 Treasure Box
SIDE F
1 Maia
2 Origine Della Vita
3 A-To-Z
4 Everlasting Transeunt
5 All-Out Attack!
6 At the End of Disaster
7 Hope Alive
8 A Pleasant Moment (Unused Music)
9 Roda -Orgel
All Music by Falcom Sound Team jdk
@iamacollector
Came in perfect condition and fast shipping!
@reynsed-31
Fast shipping and great awesome seller very good communication A+ please work with
@mobilesoundworks
@latozradiem
Item as described, packed beautifully, delivered quickly despite COVID restrictions. Super seller!
@hashek--79
Gratefully thank you for delivering rare precious item this quickly!!
@chouston34
thanks, crazy level fast to US
@btr-9920
Item arrived so quickly and item was packaged securely. No seams were split or records warped. Even the vinyl itself was in a plastic sleeve! Definitely worth it. Thanks so much!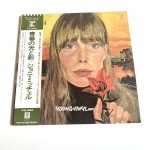 @groovygal
Well packaged and quickly posted. Everything great, no problems. Many thanks!!!
@danceremix
Vinyl received in excellent condition, nicely packaged. Recommended to buy A+++
@ebgaku_2
Excellent service, well packed
@luigdalesi-0
tutto perfetto e ottima comunicazione stai al sicuro. Grazie mille.
@mcdo8085
10/10, great condition, packaged perfectly ☺️